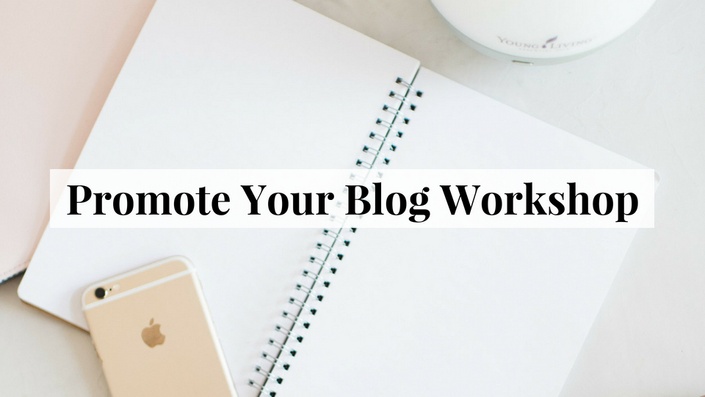 Promote Your Blog Workshop
Start Getting The Attention You Deserve
Girl, it's time to get the attention you deserve!
Does this sound familiar…
You're slaving over blog posts that nobody's reading and you're struggling not to get disheartened.
You feel like your hard work is going to waste when there are other things you could be doing with your time.
You thought things would get easier once you started your blog, but they haven't. You feel even more overwhelmed than when you first started and have no idea what to do next.
You're struggling to make sense of the contradicting strategies that social media 'experts' recommend and you don't know where to turn for help.
Not only that, but your perfectionism is stopping you from posting and you can't help yourself - you spend hours on the tiniest things. It feels like you're going backwards and your effort is all for nothing.
With each day that passes, you lose more motivation and the self-doubt gets louder. You're scared you're not good enough, you're scared everyone will judge you from trying and you're scared it'll all be for nothing.
But it doesn't have to be that way!
Introducing…
The Promote Your Blog Workshop
With no pageviews and no email subscribers, it can feel like you're talking to a brick wall. And I should know! After two years of blogging I only had 200 subscribers to show for my late nights, early mornings and missed social events. It did NOT feel worth it.
And it's why most people give up! With so much conflicting advice out there, getting readers to your blog can be a minefield. When that's coupled with perfectionism, it's even worse.
But after 5 years of blogging, I've figured out what works and how to stop getting in my own way. And I'm going to teach everything.
The Promote Your Blog Workshop is a 2-hour online workshop that will give you the strategies, confidence and mindset you need to get the attention you deserve.
This workshop will give you the must-have tools you need to get readers to your blog and you don't want to miss it!
In The Workshop You'll Learn:
- My must-have apps and workflows for getting readers to my blog and creating eye-catching social media graphics
- The Pinterest strategy that is responsible for my success
- How to grow your Instagram account and the important things you MUST know about Instagram
- The apps I use to save time on social media and how I use them
- The most common (and easiest) mistakes bloggers make with self-promotion and how to avoid them
- The practical things you can do to stay motivated when you have no followers (we all start at the beginning!)
- How to deal with perfectionism and your need for everything to be perfect before you put yourself out there
- How often to post and how to stay organised with each social media platform
- And much more!
You'll Also Get:
- Personal guidance and feedback from me in the student-only Smart Twenties Bloggers facebook group (it's basically like coaching) as well as my weekly facebook livestreams to help you stay motivated with your blog
- Easy-to-follow, step-by-step advice so you're not left guessing what to do next
- A printable workbook to help you promote your blog
- Access to a community of like-minded new bloggers who will support you and stop you from feeling alone - yay!
- An exclusive website hosting deal that will save you $$$ on your new blog, created especially for Smart Twenties bloggers (in case you haven't started your blog yet)
Can't I Figure This Out Myself?
There are hundreds of thousands of free articles that can help you promote your blog (not to mention all of the podcast episodes and YouTube videos) but that's actually the problem - there are way too many! Not only does it take months of hard work to piece all that advice together but most of it is contradictory, leaving you more confused and overwhelmed than you already were.
Why waste your time?
It took me YEARS to figure out how to promote my blog because I tried to do it all on my own! And I actually cringe to think how much further along I'd be if I hadn't been so determined to save a couple of dollars. If you want to be successful, learning from someone successful is the easiest (and quickest) way to do it!
It's time to stop feeling overwhelmed and start getting the attention you deserve! And the Promote Your Blog Workshop will give you the exact steps you need to take - in the order you need to take them.
I want to do the workshop! How much will it cost?
Girl, I got you. You can do the workshop and get all the extra goodies (including personal feedback and advice from me) for $29!
For only $29, you'll learn everything you need to do to set your blog up for success. YASS!
This workshop will only be available at this price until midnight (EDT) on Saturday, 25 August 2018. After that, you'll need to invest $99 in my new blogging course to get access - so don't miss this opportunity to get the motivation and inspiration you need to get noticed online at this special price!
Sign up now for just one payment of $29
note: registration will close strictly at midnight (EDT) on Saturday 25 August 2018

Sorry! This course is not currently open for enrollment.
Your Instructor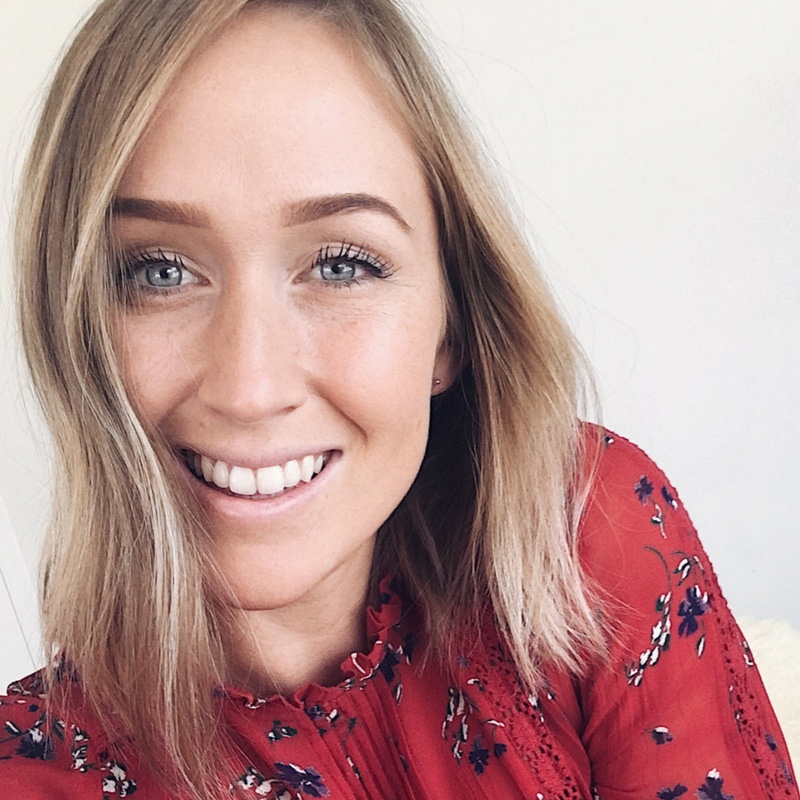 Hi, I'm Sam! I'm the founder of Smart Twenties, a popular personal development blog for women in their twenties. Over the last five years, I've spent thousands of hours researching and experimenting with how to stop procrastinating and get out of my own way. And I've learned A LOT about blogging too! Since what I've learned has completely changed my life, I want to share the very best of it with you.
Questions You Might Have:

What if I'm too boring to be successful? I had this fear too! Turned out it was just a classic case of self-doubt. I'll be teaching you how to deal with that in the workshop.

Is the workshop live? This workshop was held live on Sunday, 22 July 2018 so no, this isn't a live workshop anymore BUT it'll feel like you were there live and you'll be able to do the workshop at whatever time is most convenient for you.
I'm so busy at the moment, how am I going to find the time to do this? Girl, I've got you covered! You'll have ongoing access to everything so it'll all be at your fingertips when you're ready to get started.
How long will I have access to everything? Your lifetime, literally. Though the longer you wait to promote your blog, the more competition there will be and the harder it will be to get noticed - so I don't recommend putting off starting for too long!
What will I need? Just the ambition to be a successful blogger and an internet connection. If you don't have access to a printer you'll still be able to read the workbook online!
What currency can I pay in? You can pay in your local currency via Paypal, debit card or credit card. The price of the workshop is in USD.
How much time will I need? You'll only need 2 hours to watch the workshop and a few hours to follow my recommendations. Basically, you'll need MUCH less time than you would if you were trying to figure this out on your own. Spending time on the workbook and getting my personal feedback is optional, but you'll probably feel so inspired you won't be able to stop yourself!
Sign up now for just one payment of $29
note: registration will close strictly at midnight (EDT) on Saturday 25 August 2018

Sorry! This course is not currently open for enrollment.
The longer you procrastinate, the harder it will be to stand out!
Not sure you're ready to go all-in on your blog? Girl, you're never going to feel ready. And there will never be a perfect time. What you need is a step-by-step guide to set your blog up for success and that's what you'll be getting. Plus being surrounded by a community of like-minded new bloggers and getting my personal guidance won't hurt either.
Don't keep procrastinating - the longer you wait to invest in yourself, the more competition there will be and the harder it will be to get noticed. This is the simple step-by-step guide you need to start getting the attention you deserve. Sign up today.