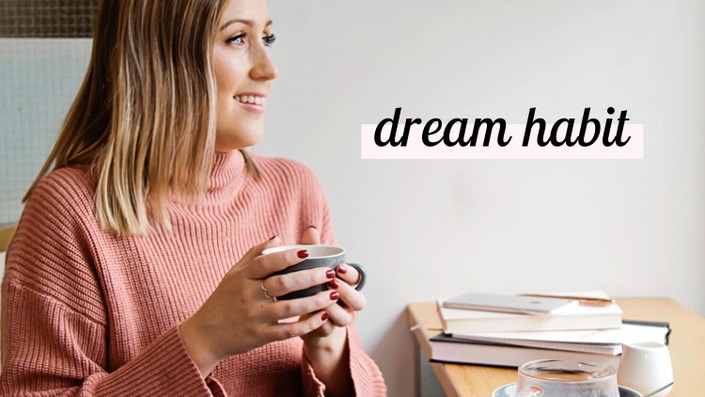 Dream Habit
Escape The All-Or-Nothing Cycle + Stick To The Habits That Will Transform Your Life

WHAT IF YOU COULD STICK TO THE HABITS THAT WOULD CHANGE YOUR LIFE?

Guess what... you can!


---
Girl, does any of this sound familiar?


All-or-nothing. You're either doing everything perfectly or you're not doing anything at all. No matter how motivated and excited you feel in the beginning, you always end up abandoning your plans.


Waiting for the perfect time to start. You want everything to be just right and every effort to count. You're constantly searching Pinterest for advice on how to stay motivated and always waiting for another Monday to come around.


Too busy to get out of the slump you're in. There are dozens of success habits you want to create but at the end of the day, you're too exhausted to do anything but flop on the couch and watch Netflix.


Scared to start something you can't stick to. You've tried and failed so many times that you'd rather save yourself the disappointment. You don't want to waste effort on anything that won't be worth it or get you results.


Always procrastinating. You're always make plans to improve your life but fear and self-doubt keep getting in the way. You're scared you can't live up to your insanely high expectations so you don't try to live up to them at all.
---
Did you nod your head to any of that?
You're in exactly the right place!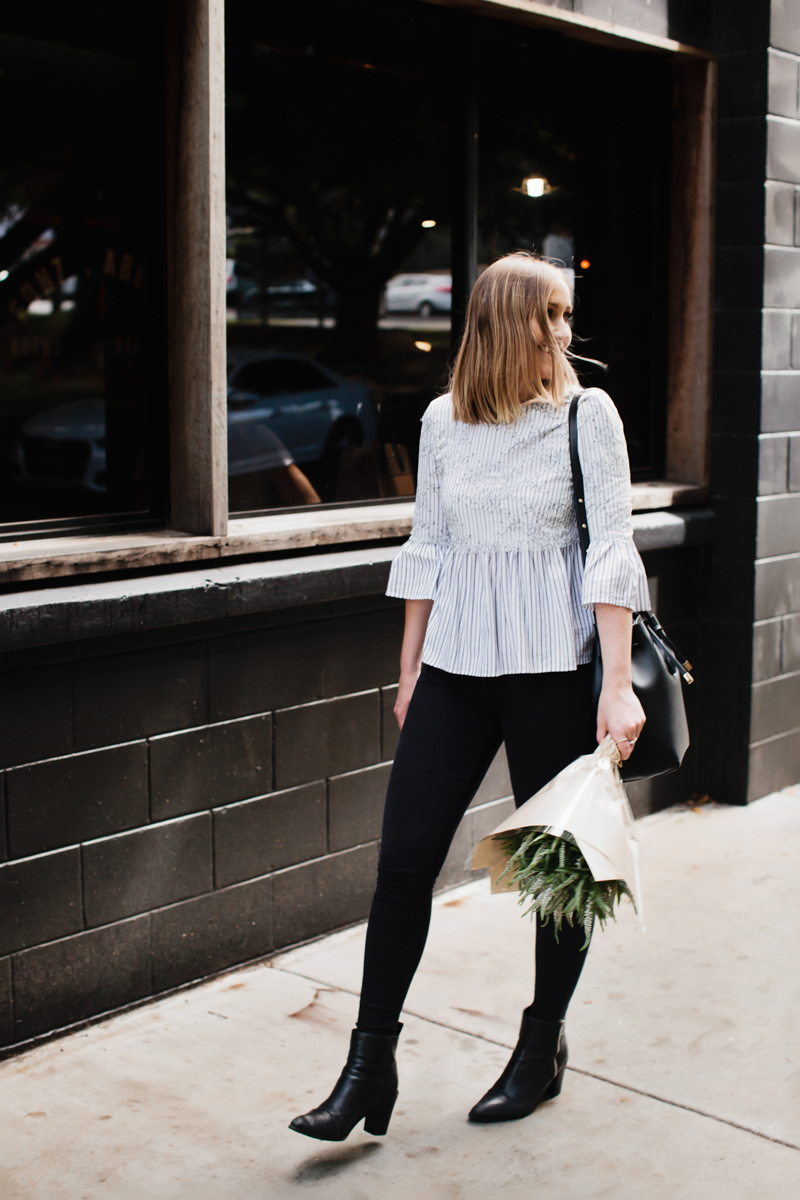 ---
IMAGINE IF YOU COULD...


✔ Consistently stick to powerful success habits like a morning routine, waking up early, reading, journaling, meditating, eating healthy, working out and staying organised.


✔ Feel confident that you can follow through your plans, even when you don't feel motivated.


✔ Effortlessly move towards your goals even when life throws curveballs your way.


✔ Escape the all-or-nothing mindset and learn how to break free of perfectionism, without sacrificing success.


✔ Leave bad habits and self-sabotage behind so that you stop getting in your own way.

---

Introducing your new best friend...
DREAM HABIT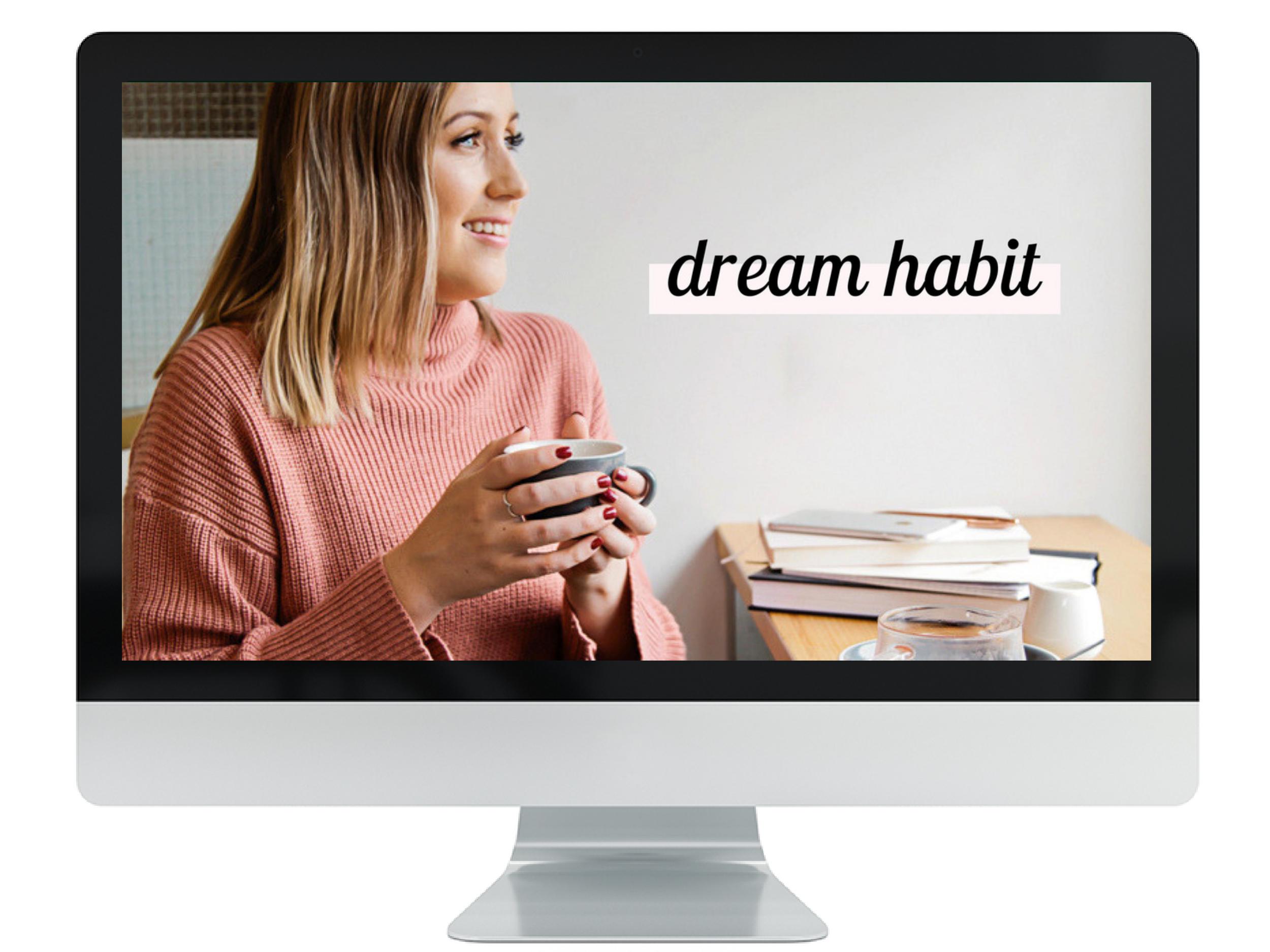 Dream Habit is my proven step-by-step method to escape the vicious all-or-nothing cycle and stick to the habits that will change your life. There's no better time than now to get your life on the right track. And with me there to guide you through the whole process, it's never been easier to become the best version of yourself that you can be.


Dream Habit is the ultimate habit course for perfectionists. Designed specifically for an ambitious high achiever like you, this course will change your life one dream habit at a time. In this powerful video course, I'll teach you everything you need to makeover your habits and reach your full potential.

Sorry! This course is not currently open for enrollment.
I haven't always been good with habits…
Just a few years ago, I couldn't stick to a habit for more than a couple of weeks. I was smart and ambitious, but I couldn't escape the vicious all-or-nothing cycle no matter how hard I tried.
I always made the best plans and had the best intentions, but it wasn't enough. As soon as I met with the tiniest obstacle, or started feeling like I was wasting effort, I'd declare my habit 'ruined' and abandon it completely.
Regardless of how many hours I spent reading motivational articles on Pinterest, or how many times I filled out a new planner, I couldn't get myself to change. I was always restarting habits and never seeing results.
And to make things worse, I was scared of being successful. The idea of a new habit made me worry about what people would say and whether I'd be able to maintain it.
I knew the all-or-nothing cycle was stopping me from reaching my full potential, but I didn't know how to break free and where to turn for help.
One day, I had a life-changing realisation. I realised I'd never questioned whether the advice I was taking would actually work for someone with an all-or-nothing mindset like me. So when it didn't, I had just blamed myself.
I thought my problem was willpower and motivation. And then it occurred to me… maybe it wasn't me that was the problem, maybe it was just the way I was approaching habits.
I decided to start experimenting. After months of trial and error - I learned how to stop triggering my all-or-nothing mindset, I taught myself to stop relying on motivation, I figured out how to ignore my excuses and I learned how to get back on track whenever I slipped up.
And I couldn't believe what happened… I was still as busy as ever, but I no longer struggled to stay consistent. I went from procrastinating and feeling guilty to being productive and focused, and actually enjoying Netflix when I watched it (without all the self-loathing).
And most importantly, I stopped feeling like I was acting against my own will. I went from feeling like a victim in my life to feeling in control, organised and like I finally had my life together.
Habits like healthy eating and working out (which used to be SUCH a battle) are now easy to stick to - even when I don't feel like it. I have a powerful morning routine and I've been able to create habits that have helped my business grow exponentially. And it's easier than I could have ever imagined.
I wasn't a natural at sticking to habits. Actually, it was quite the opposite! But that hasn't stopped me from getting out of my own way and starting to live the life I always knew I was capable of creating. I just needed to learn how to get my mindset to work for me, not against me.

If I could do it, you can do it too.
Sorry! This course is not currently open for enrollment.
SO, WHAT'S INCLUDED?
After completing these six powerful modules for perfectionists, you'll be ready to apply my proven step-by-step method to escape the vicious all-or-nothing cycle and stick to the habits that will transform your life.
Module 1 - The Power of Dream Habits
Hear why most people fail to create habits successfully, even when they have the best intentions, and uncover the habit mistakes you've been making without knowing it. Discover how to harness the power of your brain so you can begin building a strong foundation for success and take your self-awareness to a deeper level.


Module 2 - Understanding The Perfectionist Mindset
Learn everything you need to know about the mindset that's causing you to abandon your habits and stopping you from following through with your perfectly-laid plans. Discover the ways your perfectionist mindset is undermining your hard work and why popular habit advice doesn't work for someone in an all-or-nothing mindset, no matter how hard they try.


Module 3 - Choosing Your Dream Habit
The key to creating life-changing habits is to know which one to start with. Learn how willpower really works so you don't set yourself up for failure and find out how to identify the most powerful foundation habit for your goals.


Module 4 - Creating The Dream Habit Mindset
Set yourself up for success by learning how to create the mindset you'll need to stick to your habits consistently. Discover simple ways you can transform your experience with habits and learn how to become someone who inspires others by reaching their full potential.


Module 5 - Planning Your Dream Habit
When it comes to creating life-changing habits, preparation is something that most people overlook. Discover how to frame your habit in a way that won't trigger your all-or-nothing mindset and learn how to identify and stop the self-destructive behaviour that's standing in your way.


Module 6 - Sticking To Your Dream Habit
This is where it all comes together as you learn powerful strategies to consistently stick to your success habits. This module will leave you with the tools and mindset you need to create a new life, one habit at a time.
TAKE YOUR LIFE TO THE NEXT LEVEL


Here's what you'll learn in this course, it's why my students love it:


- The real reason you haven't been able to stick to habits and get yourself to follow through with your plans, despite your best efforts (hint: if you just needed more information, you'd have found it on Pinterest by now).


- My proven step-by-step process to create multiple habits without getting overwhelmed.


- The practical things I did to create consistent success habits and escape my all-or-nothing mindset, even though I'd been trapped in the vicious cycle for years.


- How to honour your good intentions even when you stop feeling motivated and your excuses only seem to get louder.


- The difference between a lazy person and a perfectionist, and why a lifetime of abandoned habits doesn't mean you can't easily master your habits (with the right approach, of course).


- Why your intellectual knowledge that "nobody's perfect" hasn't been enough to stop you from holding yourself to excruciatingly high standards and being your own worst critic.


- The sneaky ways you've been sabotaging your dream habits and how to pull yourself out of it.


- The tools and mindset shifts you need to move effortlessly towards your goals.


- And much more!
Sorry! This course is not currently open for enrollment.
WANT AMAZING BONUSES? YOU'VE GOT THEM!

BONUS 1 - Dream Habit Workbook
You'll get access to the printable Dream Habit Workbook, filled with practical exercises and step-by-step advice to help you stick to the habits that will transform your life. This workbook will be your companion throughout the entire course and make it easy to apply everything you learn.


BONUS 2 - Ask Sam
Creating new habits can be challenging, so Dream Habit includes access to an 'Ask Sam' section where you can get my personal advice as you work through the course and apply what you learn in the real world. Not only will I answer you myself, but you'll be able to read my answers to other students' questions too!
BONUS 3 - Lifetime access
You'll get lifetime access to the entire course, including all future updates - free of charge!
Get instant access for just one payment of $147
Sorry! This course is not currently open for enrollment.
DREAM HABIT SUCCESS STORIES
"I'm forever wanting to start new habits and activities to improve my productivity and my life in general, but I'm never able to stick to them or even get started at all! I signed up to Dream Habit because I felt like I needed to change the way I was doing things. I've followed Sam's blog for years and trusted her course would be effective. And I was right!


Sam's approach to creating a habit is brilliant! Her methods and exercises make it easier to stick with my dream habit than I've ever experienced before! I've created my first dream habit and am about to start the course again for my next one! This habit is now just a part of my life, and I know I would have given up on it within a few days had I not followed her approach.


I can't believe I'm still getting up early every morning and meditating first thing, even when I don't have a busy day planned and could just sleep in! I would definitely recommend Dream Habit to anyone who has trouble sticking to new habits. Thank you Sam!"


- Aoife


---
"I invested in Dream Habit because I desperately wanted to get some control in my life. I'm a total perfectionist and find it so hard to stick to a habit when all I want to do is to do it perfectly and effortlessly! I've just finished the course and have done my morning and evening meditation everyday. In the next few days I'm going to restart the bootcamp and start journaling!


I loved how this course was so structured, so easy to follow, and that Sam was so down to earth in teaching me just how I was going to achieve my goals. I would highly recommend this course to all young women out there! I'm only 20 myself but feel as though this investment will change the course of my life in a million positive ways as I continue to create more of my dream habits.


Sam is absolutely incredible! She provided one-on-one support when needed and always replied to any emails and questions I had along the way. Very happy with my investment!"


- Teesha


---

"Whenever I've tried to stick to habits in the past, I always felt excited when I started, but would slip out of them as soon as my motivation wore off. Healthy habits like mediation, self-care, working out, setting a morning routine and spending money better were always appealing to me, but actually very daunting when it came to creating them in my day to day life.


I can't thank Sam enough for helping me sort through my financial beliefs so I could get my money situation under control. I'm now onto my second dream habit - I'm at day 15 of the Whole30 and feel pretty fantastic about it!


Dream Habit has helped me shift my perfectionist mindset (which I didn't even know I had) to being more flexible and forgiving of myself. It's also helped me identify and change beliefs that simply aren't beneficial to me anymore. I would definitely recommend this course to my friends and it's actually been so inspiring that I've decided to start my own blog to share everything I'm working on! Thanks again!!"


- Lindsay
Get instant access for just one payment of $147
Sorry! This course is not currently open for enrollment.
MEET YOUR MENTOR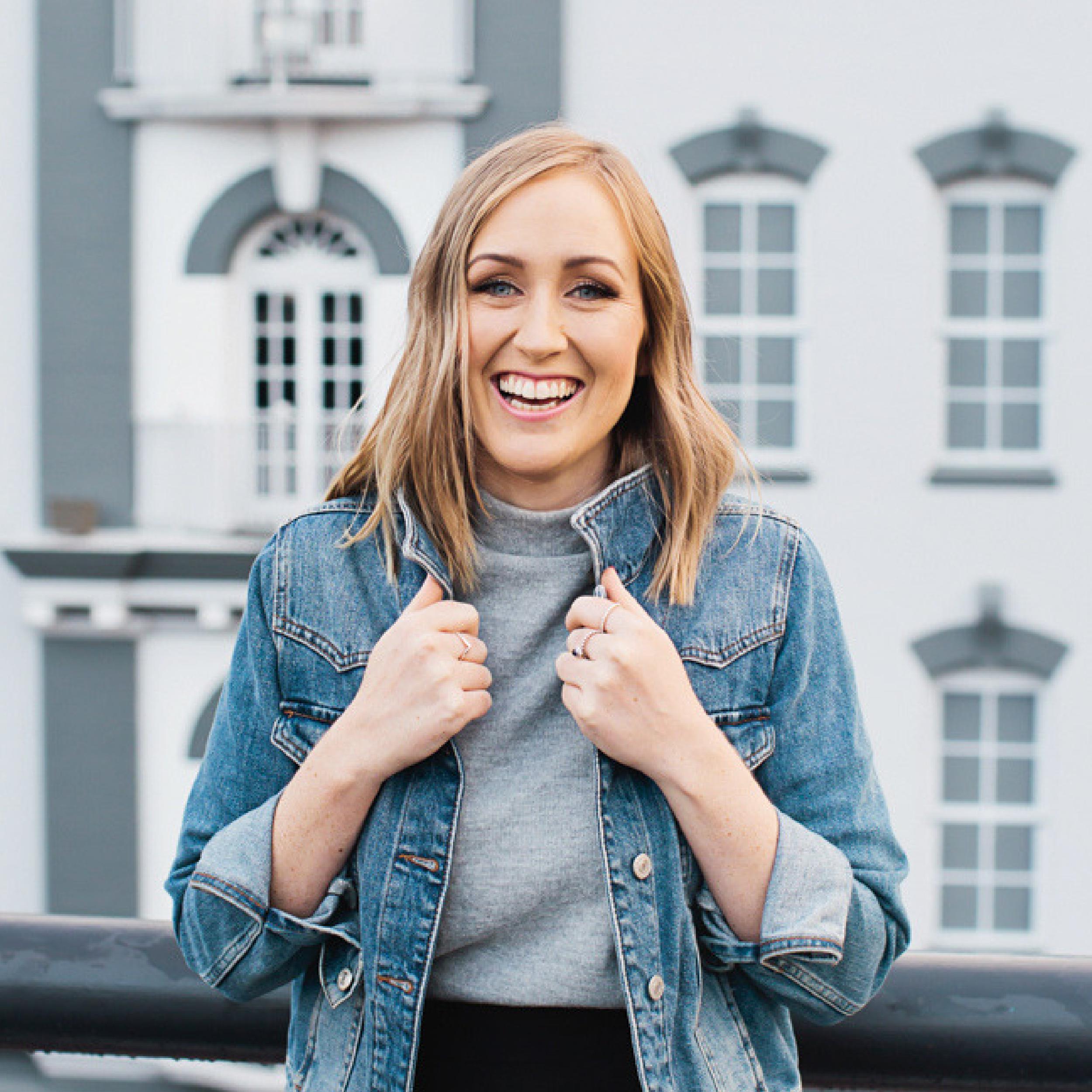 Hi, I'm Sam! I'm a mindset coach, personal development blogger and host of The Perfectionism Project - one of the top self-help podcasts on iTunes.
Dream Habit is the culmination of everything I've learned about how to escape the vicious all-or-nothing cycle, create life-changing habits and move effortlessly towards your goals.

My step-by-step process hasn't just worked for me, but for countless women who have been able to use their dream habits to build their dream life. I know what it takes to stick to habits as a perfectionist and I'm here to teach you everything I know. Let's get started!
---
QUESTIONS YOU MIGHT HAVE
I already have so much on my plate, how am I going to find the time to do this?

The last thing I want to do is give you something else to feel guilty about! Dream Habit isn't an online course you'll have to keep forcing yourself to follow through on, it's a transformational program that will help you create the mindset you need to stick to life-changing success habits. And from now on, whenever you feel like you're stuck in a rut, you'll have a place to turn to for help.
What if I fall behind?
There's no need to worry, Dream Habit is a self-paced course that comes with lifetime access! This course is packed with value and leaves out the fluff, so it won't take long to learn how to transform your approach to habits. You can work through the modules in this course over a number of weeks or in one sitting with a hot cup of tea.

What if I'm just not capable of changing?

How you've acted in the past isn't who you are. With my step-by-step instructions you'll be able to begin to change the underlying beliefs that have been causing you to abandon habits when things get tough. Dream Habit is a transformational program and everyone is capable of transforming. But, of course, if you sign up for the program and feel it hasn't changed you - you have 30 days to ask for your money back!
How do I know if your course will work for me?
If you struggle with any of these things, Dream Habit can help you: all-or-nothing mindset, habit abandonment, procrastination, over-thinking, imposter syndrome, fear of failure, fear of success, fear of judgement and what people think, overwhelm, people pleasing, excruciatingly high standards, never feeling good enough no matter what you achieve.

But I like some of my habits!
The goal isn't to stop you from ever watching Netflix again. It's to help you become so productive that you have more time to do the things you love AND you won't feel guilty or lazy while doing them!
How does the course work?
Dream Habit is a self-paced, online video course. Each video module contains a lesson and journaling exercise to help you escape the all-or-nothing cycle, create life-changing habits and move effortlessly towards your goals. If you're tired of dreaming about the life you want but never getting anywhere close to it, what I cover in the course is the kickstart you need.
Is the course live?

No, this course is not live - it's an online video program that you can take at your own pace. The course comes with lifetime access, so the tools that will help you create your dream habits will always be available to you, ready whenever you need them.
How much time does this course take to complete?

You can work through the modules in this course over a number of weeks or in one sitting with a hot cup of tea. It'll only take you a few hours to learn my unique approach to habits.
What will I need?

Just a pen, paper and access to the internet! And of course anything you might need for the habits you're choosing to create.
How much does the course cost?

The course is one investment of $147 USD and you'll get instant access to everything you'll need to finally escape the vicious all-or-nothing cycle and stick to the habits that will transform your life.
What currency can I pay in?

You can pay in your local currency via Paypal, debit card or credit card. The price of the workshop is in USD.
When does registration close?

Registration for Dream Habit will not be closing anytime soon, but the sooner you get started - the sooner you'll get results!
I want to sign up but I don't know if I'm ready and I'm scared it won't work.

I can relate! Every time I'm about to invest in improving my life, I feel hesitant. What if it doesn't work? What if it's a waste of money? The fear alway seems to overshadow the logic. But the truth is that it's only when you invest in yourself and put some skin in the game that you're guaranteed to take action. Over time, I've learned to realise that hesitation is a sign I'm on the verge of something that will change my life!
If you're thinking of signing up, the safest thing is to do is to trust your higher self and sign up. And if for any reason you regret your decision, you can use the 30-day money back guarantee (though I have a feeling you won't need to).
Get instant access for just one payment of $147
Sorry! This course is not currently open for enrollment.
30-DAY MONEY BACK GUARANTEE
Dream Habit is my proven step-by-step method to escape the vicious all-or-nothing cycle and stick to the habits that will transform your life. I'm so confident you'll love it that I offer a 30-day money back guarantee - no questions asked!

This gives you the opportunity to take the course and then decide if it's right for you. If for any reason you don't want to stay enrolled in the course, or you just need the money for something else, I'll happily give you a refund. There's no risk! Though I do have a feeling that once you join, you'll do everything you can to stay.
---
Your dream life is only one habit away

Think about what you want your life to look like one year from now or even just six months from now. Do you have a plan to make it happen? Do you know how to get out of your all-or-nothing mindset? Do you have the time to figure out how to do it yourself? If you don't invest in yourself, you won't reach your full potential - that's the reality.
If you're ready to become the best version of yourself that you can be, Dream Habit is the step-by-step course you need to make it happen. Click the button below to sign up today and get instant access to everything you'll need!
Get instant access for just one payment of $147
Sorry! This course is not currently open for enrollment.